Mr & Mrs Creedys Wedding Flowers from Longacres
Publish Date: 20/10/2014 09:13
We'd like to say a huge thank you to Mr & Mrs Creedy who have taken the time to write to us about how happy they are with their wedding flowers. A massive congratulations to you both and we hope you had a lovely day. Below is their lovely email and amazing wedding photos. Thanks again and congratulations again to you both!
Dearest Longacre's Team,
We have just got the photos back from the wedding and I wanted to share some pictures with you, along with the below testimonial for Sarah Turner...
Sarah Turner is the best visionary flower artist you can imagine. We came into Longacres with a 2 ideas for our wedding day flowers - we wanted them classy, and something to suit the historic setting of our two locations (The Guildhall, and the Windsor Castle Hotel). We sat down on two occasions, both scheduled on days that suited us well, and talked through some ideas together. Sarah bought out sample flowers to give us a taste of what to expect, and Sarah even sent us an email on her day off with some photos to follow up on our design drafts.
Now take a look at the attached photos [can be found below.] Are these not to most beautiful flower arrangements you have ever seen? From the buttonholes to the bouquets, from the pedestals to the candelabras, the flowers brought an extra something to our wedding. Elegant, sophisticated, and yet indulgent with the beauty of the flower choices (especially the roses which were heavenly). Sarah went above and beyond for the day, even bringing the bouquets and confetti petals up to the bridal party's room...it was so wonderful for Verity to see your smiling face that morning, and while she won't admit it, seeing her bridal bouquet was the one moment of tears that morning.
The customer service, attention to detail, and evident floristry aptitude, made Sarah Turner just the most fabulous partner to work with for our flowers. Sarah removed any potential stress from the process and always made us feel like her number one priority. She is an absolute credit to Longacres, and our guests still rave about the flowers three weeks on. A million thank you's.
With warmest wishes,
Mr & Mrs Creedy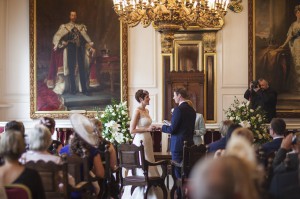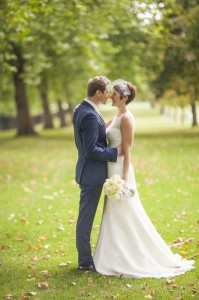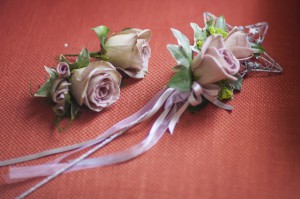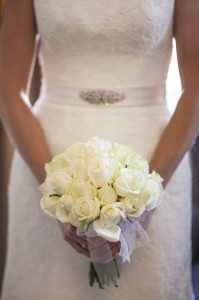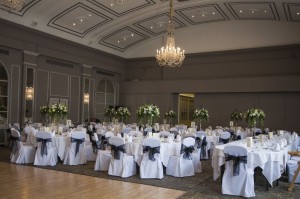 Photos Courtesy Of Velvet Grey Photography.