The Arrival of Autumn Brings Colour
Publish Date: 22/10/2014 14:32

Due to a long warm summer, many are predicting a symphony of colour in autumn. There are a whole host of trees and shrubs that will compliment your garden and give colour that will not disappoint, you do not have to opt for eventual large giants, and there are some really lovely small compact trees and shrubs that will give just as much during autumn.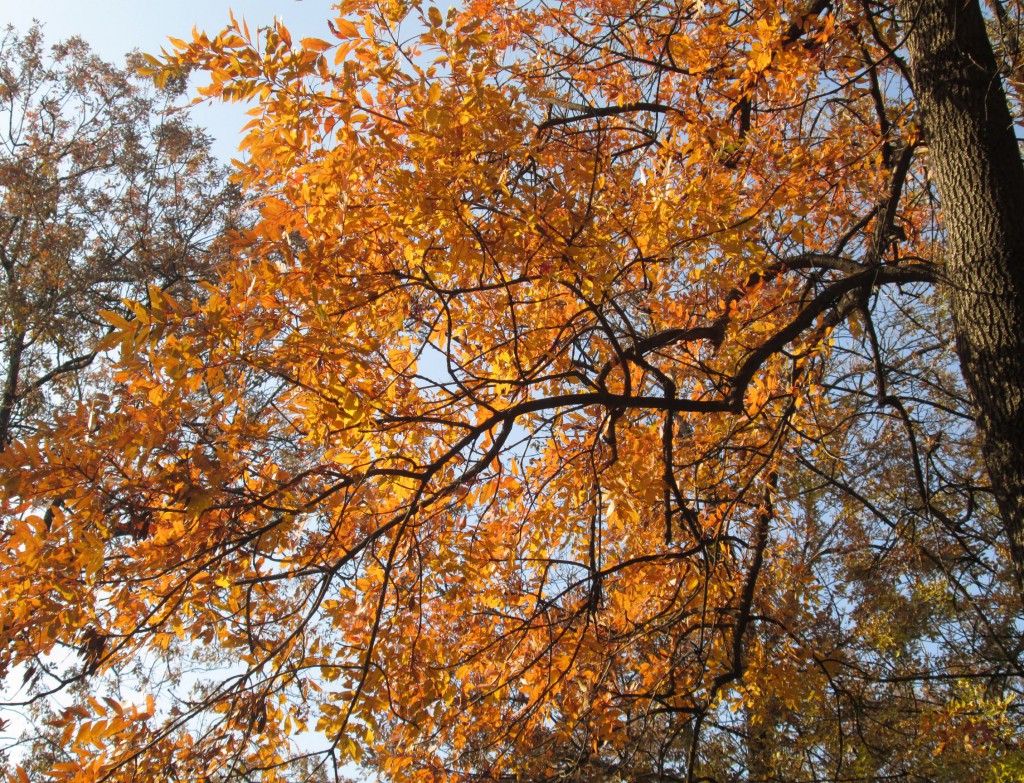 So here are a few for you to consider if you're yearning to light up your garden with a spectacular autumn display: Acer palmatum 'osakazuki' This is one of the best Japanese maples for autumn colour, it's an elegant plant with leaves that turn bright scarlet in autumn. It will make an ideal small tree for border planting and will also do well in a container. Its rate of growth is moderate and will do best in a sheltered spot, out of strong winds. This is an ideal specimen for a small garden.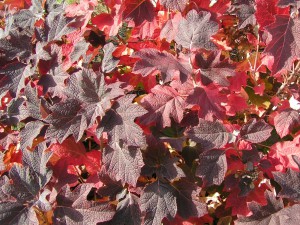 Quercus rubra Quercus is a large and vigorous oak tree, giving rich scarlet autumn colour and on acid soil the leaves will turn bright fiery red. It does require full sun and a well-drained soil site, and of course a rather large garden! Your soil pH will determine how good the autumn colour will be, so you will see better results in an acid soil. Liquidamber styraciflua 'festival' The Liquidamber will give you one of the finest displays of autumn colour, during spring and summer the leaves are bright green before turning to burgundy red in autumn. Eventually it will grow into a large tree (4-5 metres) and will do full sun to dappled shade. For the best autumn colour results this does better in acid soil or lime free soil. Euonymous alatas This is a compact spreading deciduous small shrub. The leaves turn a magnificent red in autumn. Trust me, the autumn colour that this shrub displays will not disappoint. It shows small green flowers in early spring followed by red, purple fruits. It gives something every season. A real autumn must have. Prunus Amanogara – Japanese flowering cherry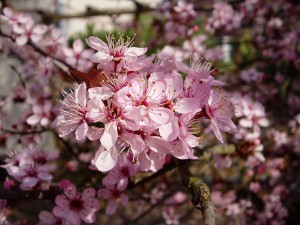 This narrow and upright tree works well as an ornamental tree in all gardens, but particularly useful in a small garden. It will reach an eventual height of 5 metres over 20 years. It displays beautiful pale pink flowers over the entire tree in spring and the mid green foliage will turn red to orange in winter. It will do well in any soil condition provided it is free draining. Callicarpa bondineri The bondineri is medium sized deciduous shrub of an upright habit. Its leaves will turn a rosy pink in autumn, but the real beauty with this shrub is its berries, these are lilac, bordering purple on bare wood which is a real eye catcher. This will do full sun to partial shade and is the leaves will turn bright fiery red. It does require full sun and a well-drained soil site, and of course a rather large garden! Your soil pH will determine how good the autumn colour will be, so you will see better results in an acid soil. This Longacres blog post was contributed by Jo from our plants department
Share