Longacres £20 Gift Voucher
Available for delivery anywhere in the mainland UK.
Order for collection at Bagshot, Bybrook Barn or Shepperton.
Returns Policy
Click here for more information on returning this product
Product Details
The perfect gift for anyone who enjoys shopping at Longacres!
These vouchers can be used to purchase any goods in-store, from our range of cut flowers, trees, shrubs, bedding plants, bulbs, houseplants, pots, seeds, paving, water features, fencing, trellis', cards, gifts, toys, pet food, clothing and more!
Please note that these vouchers can be used IN STORE only.
Please note that all vouchers are subject to a £1.75 delivery charge. Standard delivery charges will apply if other items are included in the order.
Your Questions Answered
£20
Q. How long does a gift voucher last
Answered by Longacres 11/7/2017

Longacres own gift vouchers have no expiry date.
Q
Q. Can these Longacre vouchers be spent at the Longacres in Bagshot?
Answered by Longacres 18/7/2017

Longacres vouchers can be spent in any of our stores - Bagshot, Shepperton, Bybrook Barn & Chobham.
Anonymous
Q. Can these vouchers be used in Bybrook Barn's aquatic section? This is the third time of asking. If I don't see a reply then I'll admit defeat and go and spend my money elsewhere.
Answered by Longacres 3/10/2017

Hi, yes you can use vouchers in the aquatics section, it's a part of Longacres.
General enquiry
Q. Hi Can these vouchers be used for fish and aquarium products at Bybrook please?
Answered by Longacres 3/10/2017

The Longacres £20 Gift Voucher can be used on fish and the aquarium.
You may also like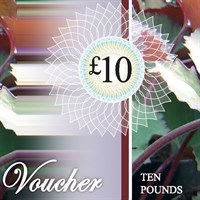 Our Price £10.00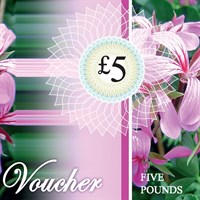 Our Price £5.00