Longacres Shepperton Christmas Open Evening ¦ Thursday 20th November
Publish Date: 17/11/2014 12:58

For those of you who missed out on the Bagshot Christmas Open Evening or live closer to the Shepperton store, the Shepperton Christmas Open Evening is being held this Thursday 20th November. The evening kicks off at 5.30PM and will include a variety of festive events and promotions! Santa will be making an extra special appearance and will hand out sweets and treats to all the good girls and boys. This is a great opportunity to spot Santa before he takes up residence in the grotto at our Bagshot store - opening Saturday 22nd November. Learn how to tie the perfect bow, gain some wreath decorating inspiration and get some gift-wrapping techniques at the Gift Wrap and Wreath demonstrations from 6-8pm. To get the festive spirit really under way the Choir of St James' School in Ashford will be singing some of your favourite Christmas Carols. Come along and taste a variety of foods, or just grab yourself a mince pie and wine! Try your luck at winning a fabulous prize by taking part in the raffle on the night. To thank all our customers we will be offering a 10% discount on purchases made between 5.30pm and 8.00pm on the evening (excludes gift vouchers and sheds - sorry!).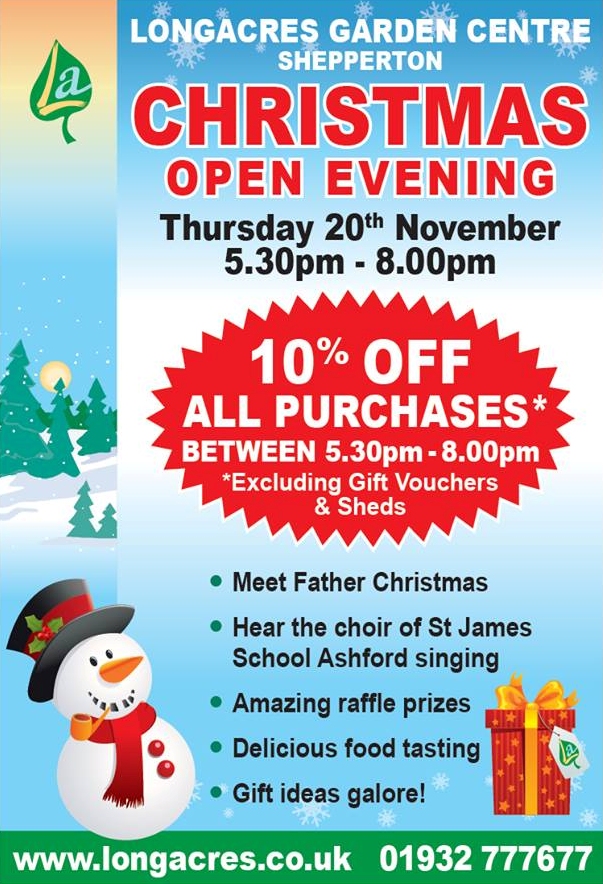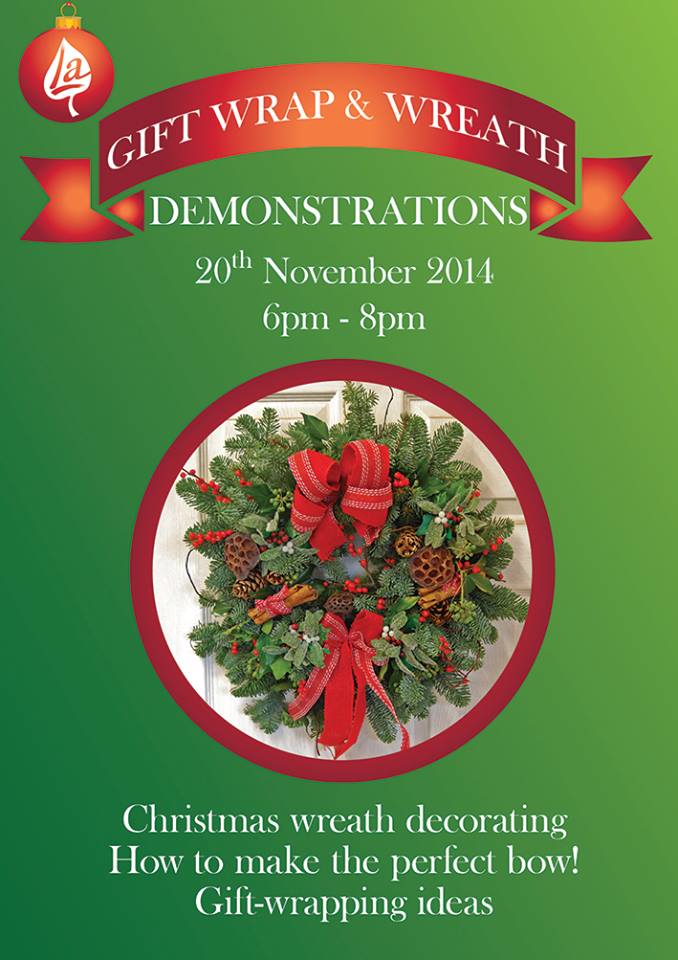 Share